Therroll type I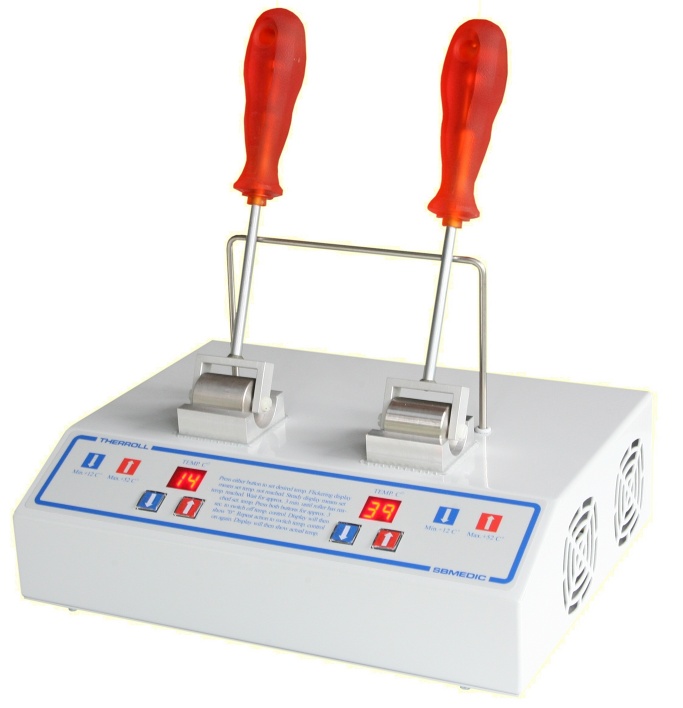 For quick screening of the temperature sense in clinical neurology, and in regional anaesthesia for determination of cold and warm anaesthesia.
Therroll is an electronically controlled temperature regulator, for warming and cooling two metal rollers. For each roller, the temperature can independently be set in steps of 1° C between +12° C and +52° C. It will only take approx. 3 min. to reach max. or min. temperature from room temperature for Therroll.
NOTE! This product is not for sale for clinical use in the EU.

To get a brochure in PDF-format click here